29297 THE ORANGE TANK IN THE BATTLE FIELD|MOC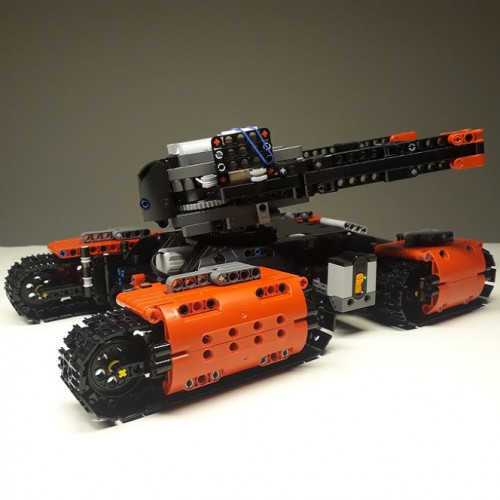 29297 THE ORANGE TANK IN THE BATTLE FIELD
where to buy the maual?
https://rebrickable.com/mocs/MOC-29297/kueden/battle-tank/#comments

Hesitate to pay extra on buying manual??
GO GET IT WITH COUPON:SAVE10
With 1554pcs included
featured function:
- Driving and steering
- Turret rotation
- Vertical cannon alignment
- Firing and automatic loading of 11 rounds
These functions are achieved based on four motors allowing for minimum size of the MOC. It is achieved by combining the gun motor with a free wheel that allows for both, firing and vertical gun allignment. The selection of the function is achieved through the rotation direction of the motor.