THE SPACE SHUTTTLE (1:110 SCALE) BY KINGSKNIGHT | MOC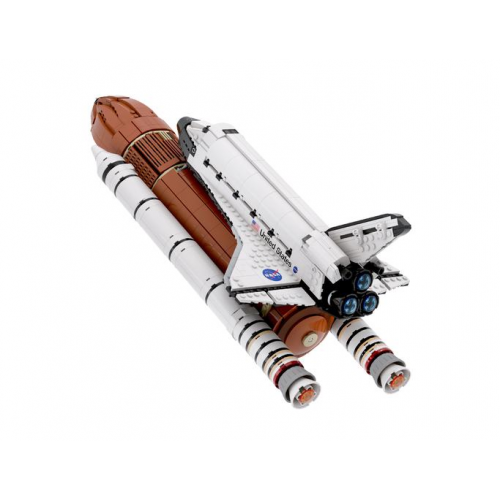 THE SPACE SHUTTTLE (1:110 SCALE) BY KINGSKNIGHT

For More Details & To Support the designer:
https://rebrickable.com/mocs/MOC-46228/KingsKnight/space-shuttle-1110-scale/#details
- Get your nano-fig crew ready on the two decks and launch the Orbiter into space using the Main Engines and Boosters!
- Separate the Boosters and External Tank, like the real thing!
- Deploy the payload and take astronauts on a spacewalk using the Canadarm!
- Dock with the ISS (not included) with the Orbital Docking System!
- Glide back down to Earth by positioning the moving flaps (elevons) and tail rudder!
- Deploy the landing gear and tail rudder speed brake for touchdown!
- Congratulations, you've just finished your first mission to space, and you can now return your Shuttle to the safety of the display stand!