99023 LOVE MOVIE SCENE SHIP CRUISE SHIP TITANIC BOAT |SHIP
99023 Love Movie Scene Ship Cruise Ship Titanic Boat

SHIP/9090 PIECES
This 99023 LOVE MOVIE SCENE SHIP CRUISE SHIP TITANIC BOAT building blocks and bricks set includes the following: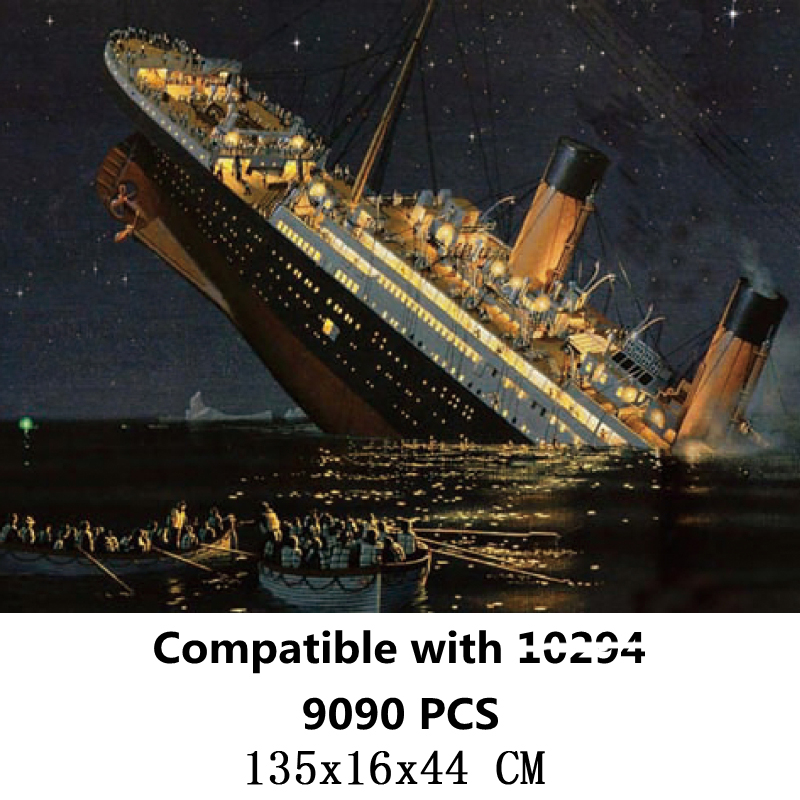 Realistic scale model
This 1:200 scale model consists of three parts, faithfully reproducing the details of the Titanic. The cross section of the model shows a series of internal details, such as first-class restaurant, large stairs, one of the boiler rooms and different levels of cabin. Create details such as ship bridge, walking deck, reading room and swimming pool to bring the story of Titanic into real life.
Details include more than 300 portholes, iconic bridges, lifeboats, benches, cargo cranes, etc.

This oversized collage project contains more than 9000 building block particles
This model is one of the largest Lego models to date, with a length of 135 cm (53 inches). It contains more than 9000 building block particles, which can bring long-term fun. When you're done, you can proudly display this amazing model.
Important Note on Shipping & Package
Packed with protective foam envelope and paper carton WITHOUT original box. Items are repacked into padded envelopes with suitable carton box for maximum protection.
We ship via trackable postal or carrier service depending on the destination which usually takes 15-20 working days.
Please allow 5-7 working days to process and sort the order after payment is confirmed.